They giveth –  they taketh away.  We thought we were in the Annual Plan for $300k this year to do something nice with  the domain.    Just one  central space for the community with a small coffee kiosk.   We don't really have a place that's ours as a community.       Unfortunately the $300k can't  be used for development , only  land purchase,  so no luck.
We trust our local board is going to find some other way to make it happen.
 There is certainly budget around.  Here is one of the projects that was rustled up last year for 1/2 Million dollars.  Obviously vitally important for the functioning of the Titirangi community.
The Grendon Rd to Landing Rd walkway –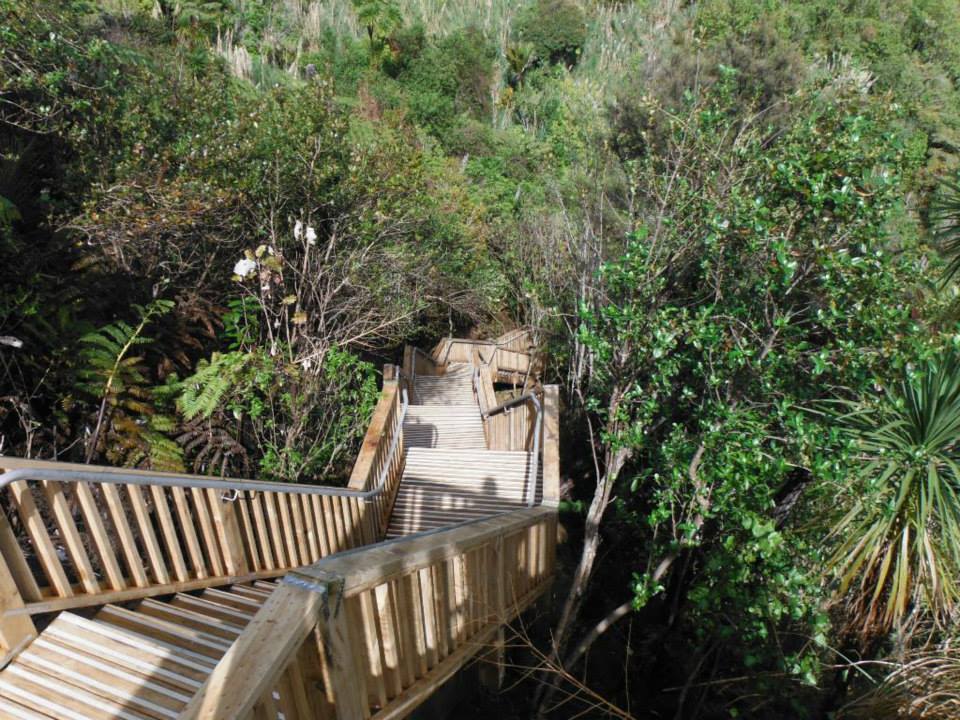 Titirangi are currently working on their toilet project as we speak.  Art toilets was one of the suggestions in last months Fringe magazine.  Was this in the 10 year plan?
Check out the FREE  art posters at
Lopdell  House
 in Titirangi !     I'm gonna head on up and get some.  You can park in the $1million dollar car park.
Great projects.  And very nicely done.  Bound to be increasing house prices.
Or if you are here in Oratia please feel free to enjoy……well….the septic tank that the R&R bought for you. Just sayin.