How to control tourism – just leave it off the map!
The Hillary Trail Map by Auckland Council , leaves Glen Eden Train Station, Sunnyvale Train Station, and  the roads that lead most  directly to Arataki via Oratia (Parker Rd and Parker Track, Shaw Rd and Carter Rd)  off the map.
Visitors to the Hillary are pointed directly to Titirangi via the bus, with no other options shown  to Tourists.
The Hillary Trail Charitable Run is applying to council to host it's 2015 event with growing numbers for the following three years.  Visitors to the ranges at any time is a  significant economic opportunity for Glen Eden and the Foothills.   I hope they all buy wine at Artisan. and have a meal overlooking the vineyard.
Glen Eden and the Foothills are entitled to a fair crack at the economic opportunities.   Furthermore, Auckland Council is required to work with the Foothills to find new  uses for Rural Land as  required under the Heritage Area Act.   The tourism dollar is a key opportunity.  Tourists  should   be  given the option to stop at Oratia Farmers Market.  To visit Lands Endt.  To stay at Oratia Bed and Breakfast.  To  stay at Waitakere Estate.  To do a yoga retreat at Bella Rakha.  To take a taxi from Glen Eden.  For a Glen Eden retailer to  supply gear to the runners.   Or to cycle from Sunnyvale station.
Auckland was named one of the top 10 destinations in Lonely Planet and the Hilary was singled out.  For international tourists taking the train out West (especially when the electric one arrives ) and then a taxi  or cycle is a genuine option. So please put us back on the map, we exist.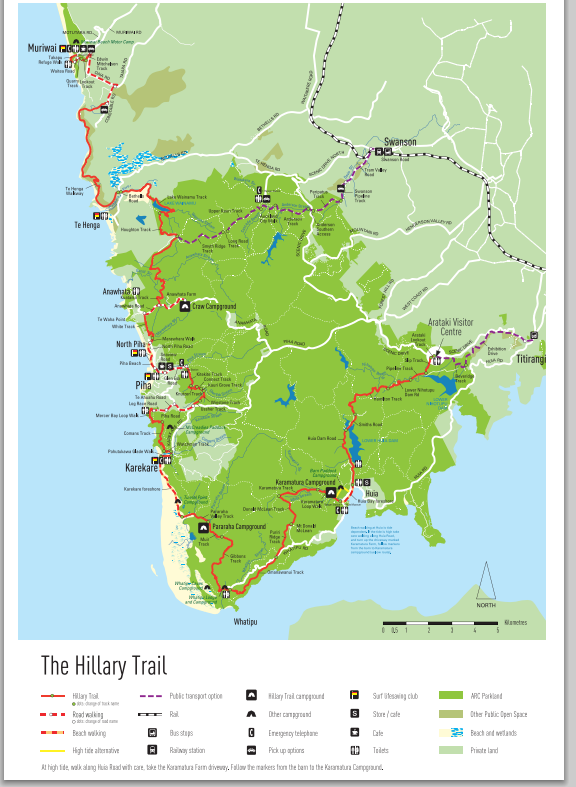 And if you would like to run the Hillary – Pre – book here.
Penny Sparks