Oratia AGM – Tuesday – May 12  -7:30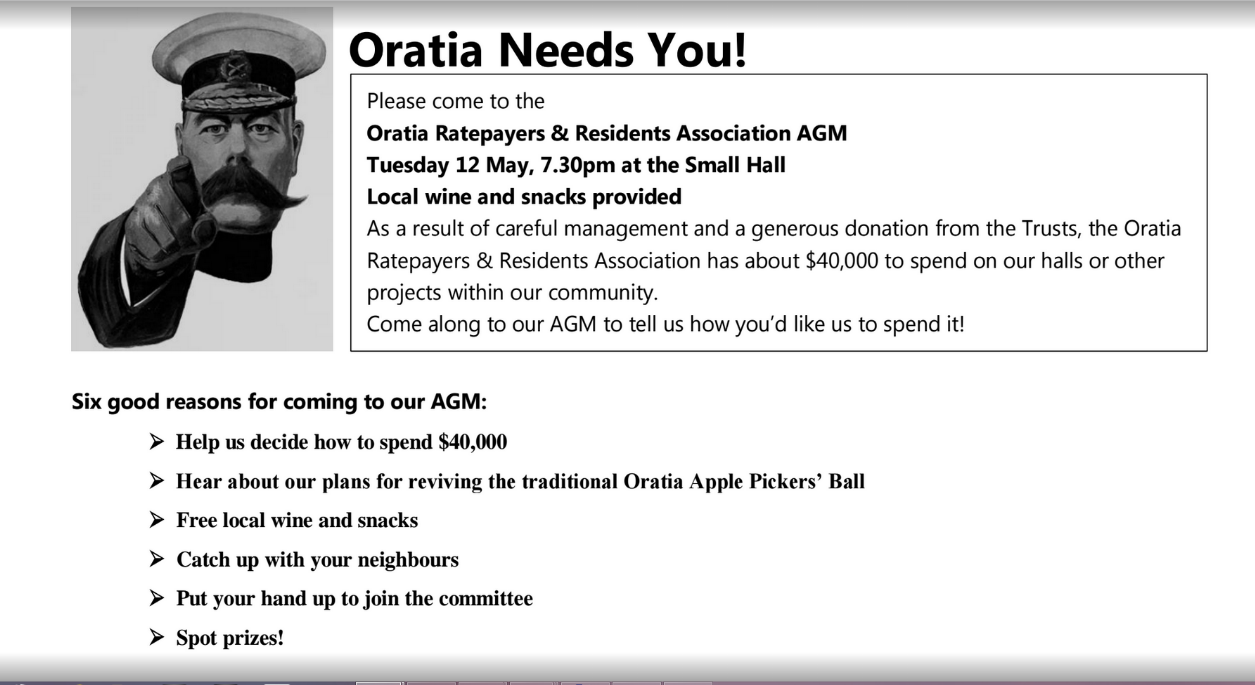 The Oratia Ratepayers & Residents Association is desperately short of committee members and needs an influx of new energy to stay alive. With a couple of members leaving recently for personal reasons we are at crisis point!
If we don't get some new members joining the committee at this AGM we'll need to consider handing management of
Oratia's two community halls over to Auckland Council – which is likely to mean an increase in bureaucracy and higher hireage charges for users.
So whether you're a long-time Oratia resident who wants to make a contribution to your community, or a new resident who wants to get to know some locals, now's the time to join the Oratia Ratepayers & Residents Association. ( it's Free !!)
Being on the committee isn't hard work. It's one two-hour meeting a month – then whatever else you have time and energy to do. The more voices on our committee the more representative we can be of our local community.
Recent OR&RA projects include the new sign outside the Settler's Hall, the new interior painting of the small hall and the new plantings in the gardens. These initiatives, and many others over the years, wouldn't have happened without our energetic committee.
To get involved, even if it's just dipping  your toe in the water, come to our AGM or email oratia@oratia.org.nz now.