Send us your details and we will list your local or locally owned Oratia Business or Oratia Trade. So we can support and represent local business.  If you  would like an ad in the Apple or on our Home Page Link Here.
ACCOMODATION  –
Oratia Bed and Breakfast: Beautiful self contained modern cottage Beautiful self contained accommodation, in a private rural setting in Carter Road, Oratia. Bed and Breakfast and room only options available. Check out this West Auckland Accommodation. Bed and breakfast accomodation in a private rural setting. Carter Road, Oratia .ww.oratiabedandbreakfast.co.nz
LOCAL ARTISANS, CRAFTSMEN, & RETAIL
Bookbinding Back Block: Book and Menu covers of an excellent quality.  I am a bookbinder with 15yrs experience. My bindery is over 100yrs old and all my jobs are made by hand.
Blacksmith Artistic Iron Work –   a modern forge and studio based in Oratia, Auckland and run by designer and blacksmith Chris Moore.  Artistic Ironwork is one of the few remaining companies in New Zealand producing genuinely hand forged metalwork. Our work is diverse ranging from artistic wrought iron gates and sculpture to the restoration of historic work.   View the portfolio on the website including the amazing local bridge at Bella Rakha.
Furniture: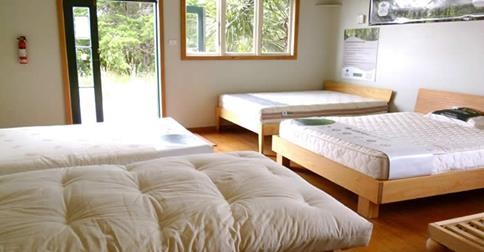 Futonz  sell organic latex mattresses, wooden bases and natural futons that are hand made in their Oratia workshop.  Visit the website at www.futonz.co.nz or visit the showroom at 631 West Coast Rd, Oratia, Auckland.
Handy Man Out West: Local, experienced, quality work. Building, renovations, property maintenance: Water-blasting, deck building, tree-work, painting, landscaping, etc. Friendly and Trustworthy. Ph: 814 9708  Mobile: 0210 234 6727
 Roko  Small highly skilled team making custom made furniture for the home or office.  Phone 818 0158  West Coast Rd, Oratia next to the Oratia Dairy.
BUSINESS SERVICES
Accounting Services: edenperichprewett  –    Accounting Services
Accounting Services: Back Office Systems Limited Accounting Services, Websites, PC Repairs .  Thank you to Gillian who is trusted by the  Oratia Ratepayers with their  bookkeeping and accounting requirements.
G-WIZZ Creative. Design expertise and print management
Special rates to local businesses
Contact: Gary Turton 0275 461 519
Email: gwizz-ad@xtra.co.nz
Website: gwizzcreative.co.nz
HOME:  DESIGN SERVICES and TRADES
Electrician:   Around Town Electrical & Services Ltd  – Contact Neville, 11 Bendalls Lane Oratia 027 492 2736
Interior Design: The Recipe Ltd     Janice Kumar-Ward | Director/Designer BDes Int Arch.    M: +64 0 21 1699 406 E: janice@recipedesign.co.nz
Landscape Design:  Kirsten Sach Landscape Design Ltd is a multi award-winning Auckland based garden design company, that aims to provide every client with a garden that is both beautiful and functional.
LOCAL FOOD AND RESTAURANTS
Dragecivich Apples – Orchard Fresh is Better Yet!
Nolas – 
Open every Saturday, summer and winter, rain or shine
9 am to 12 noon
Artisan Restaurant  Award winning New Zealand wines, a beautiful vineyard restaurant, wine tours and tastings in the setting of the beautiful Oratia Valley  Telephone: +64 9 838 7979
 The Packing Shed Gallery and Cafe –   Situated in the original packing shed of the beautiful Tara Orchards, which will be 100 years old in 2008 it is a reminder of times gone by.  It's a lovely spot for lunch, Devonshire tea and to enjoy the artwork of some talented West Auckland artists.  99 Parrs Cross Rd Henderson Mon – Sunday 9-4
Beautiful Venues (Weddings) and Plants
Bella Rakha  Bella Rakha is set in 32 acres of park-like grounds and native bush. Groups hire our facilties for: weekend retreats, spiritual and personal growth retreats, team building events, and conferences, sports team accomodation and training and day bookings.
Landsendt  Landsendt is registered with the New Zealand Garden's Trust  as a garden of national significance.  A wonderful venue for weddings, special events, natural funerals.   Home of the Oratia Jungle Festival.  Garden Tours.  Sale of subtropical plants.
Oratia Native Plant Nursery -Oratia Native Plant Nursery stocks a wide range of native plants, from ground covers and wetland species to large specimen trees. It is also known for producing some more interesting and unusual New Zealand native plants, encompassing many rare and difficult-to-grow species that are not available elsewhere.625 West Coast Road
 MEDICAL
MUSIC LESSONS
Robyn Sutherland – Harp and Voice – www.robynsutherland.co.nz Harp lessons for children and adults –  harps for hire – Forest Hill Rd, Oratia
phone 021 25 27 632   email robyn@robynsutherland.com
Scott Towers
 – Scott Towers is an Oratia resident and member of acclaimed NZ band Fat Freddy's Drop offering alto/baritone saxophone, music theory and horn arranging lessons in his home. He has a Bachelor of Music in Jazz Performance and many years experience as a tutor/lecturer. All abilities and levels catered for, relaxed and friendly teaching style. 818-3866 or 
towers.scott@gmail.com
PET SERVICES
Veterinary Services –
West Coast Road Veterinary Clinic  Phone 818 4104, WestCoastVet
DR ZORAN DAKIC BVSc, MACVSc Veterinarian
State of the art veterinarian clinic, pet  food and pet supplies.
Dog Grooming –  
Dog Gone Gorgeous Grooming Studio – 35 Rimu Road Oratia