Oratia Settlers Hall for Hire  
Email Hall@Oratia.org.nz  or Phone 8890377
The Oratia Settlers Hall has a capacity to sit up to 120 people. Modern newly renovated kitchen facilities are available including a bar room fridge/ freezers x 2,  microwave, 1 stoves, a zip water heater, coffee cups. Trestle tables and chairs to seat 150.   Modern radiant heaters, $2 coin operated. Newly renovated bathroom facilities.   High timber ceilings and timber floors.     This hall is ideal for parties, wedding receptions, movies, clubs and shows.  
** Please drive safely.  Public transport is available from the Sunnyvale Train Station which is a short bike or taxi (About $16 with western cabs) from the hall.
Rates
Casual – Hourly Rate $25  less than 50 people.
Friday Saturday Evenings   –    Bond $300   Hire $300  Security for every 50 people $125
Hall Hire :   Email  Audrey Nelson at hall@oratia.org.nz.  or Phone 889 0377
Include your Name, Number of people, Date required, Purpose of event.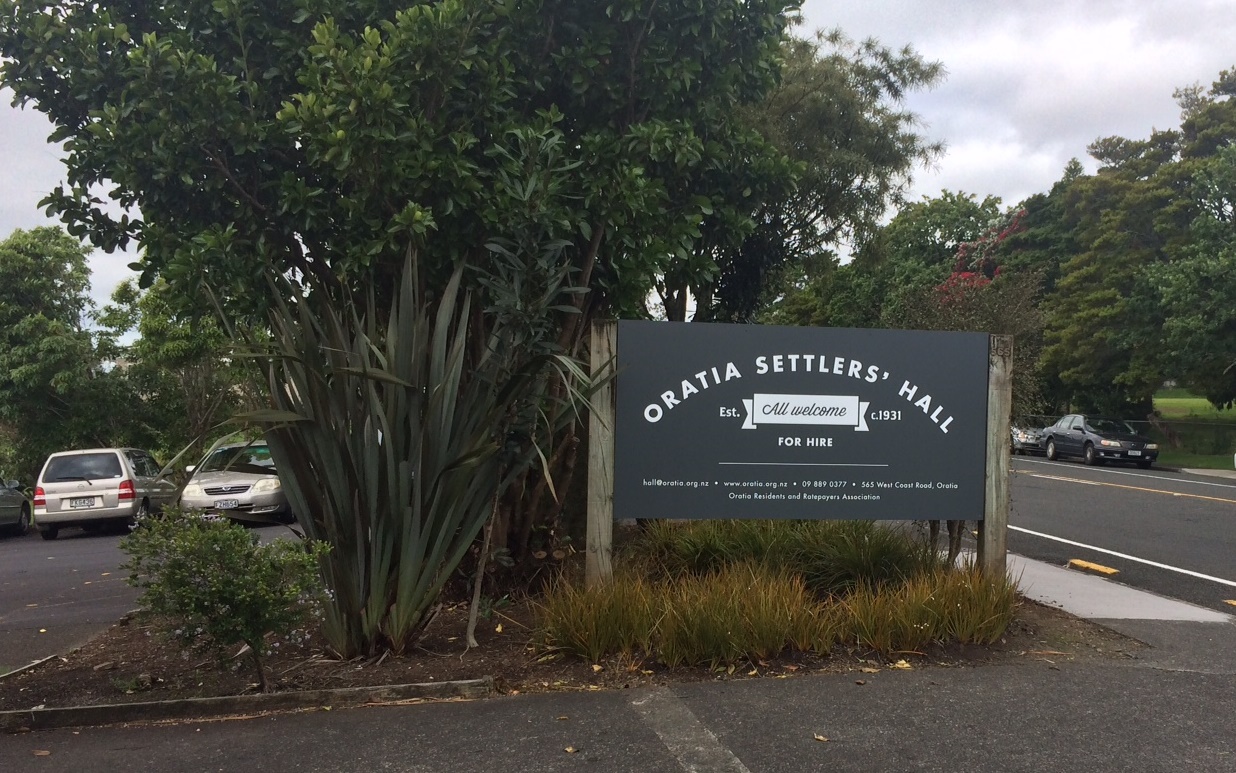 Note : I'd love some updated pictures of the interiors of the Halls .   If you have a great pic of the hall looking great, dressed up for a child's party, wedding or function  that we could use in our promotional material it would be a great help.  Thanks!